Submit Request for Quote
For large buy/sell lists, please email your list of parts to sales@launch3.net
NMS CG6000
Available in these models:
50071 CG6000/32-2L/4TE
80956 Fusion CG 6000-2L/4TE PCI 4 120-port VoIP gateway
80481 Fusion CG 6000C-2L/4TE cPCI 4 120-port VoIP gateway
80954 Fusion CG 6000-2L PCI 0 120-port IP media server
82014 Fusion CG 6000/1600-2L/4TE PCI 4 60-port VoIP gateway
82015 Fusion CG 6000/800-2L/2TE PCI 2 30-port VoIP gateway
82061 Fusion CG 6000C/800-2L/2TE cPCI 2 30-port VoIP gateway
80915 CG 6000-2L/4TE PCI 4 120-port PSTN IVR + fax server
82092 CG 6000C-2L/4TE cPCI 4 120-port PSTN IVR + fax server
82016 CG 6000/1600-2L/4TE PCI 4 120-port PSTN IVR server
82096 CG 6000c/1600-2L/4TE cPCI 4 120-port PSTN IVR server
82017 CG 6000/800-2L/2TE PCI 2 60-port PSTN IVR server
82018 CG 6000/400-2L/2TE PCI 2 30-port PSTN IVR server
If you don't see the CG6000 Product you are looking for, please contact us and let us know what you need!
Product Specifications
OPEN ACCESS PRODUCT DATA SHEET

CG 6000 Series
Platform for the new era of communications

A

s IP telephony gains increasing
market acceptance, the requirement emerges for a new class of
platform that can combine voice
over IP (VoIP) connectivity with
traditional PSTN connectivity and
voice processing functionality. The
NMS Communications' CG 6000
Series, part of the Open Access framework, is a scalable, high-performance
development platform for converged
PSTN and IP telephony solutions,
designed to meet the connectivity,
flexibility, and performance requirements of new applications such as
VoIP gateways and IP media servers.
The CG 6000 Series has been developed from the ground up to address
packet-intensive convergence applications. Unlike competitive IP telephony
products, the CG 6000 Series is purpose-built to be a low-latency, IP
media-streaming platform. And since
it is supported by the rich and flexible
Natural Access™ software development
environment, solutions based on the
CG 6000 Series are easily developed
and rapidly brought to market. The
CG 6000C is the first choice for costeffective CompactPCI solutions, while
the CG 6000 is the ideal platform for
highest-density requirements in
PCI form-factor.

FEATURES

APPLICATIONS

■ Up to 120 universal IVR/VoIP/fax ports

■ IP media servers

■ Low-latency media streaming

■ VoIP gateways

■ On-board RTP/RTCP

■ Enhanced service platforms

■ Dual 10/100Base-T interface

■ Wireless/IP gateways

■ Both single-slot 6U CompactPCI and PCI

solutions
■ T1/E1 digital trunk PSTN interfaces
■ Natural Access software environment
■ Full-speed H.100/H.110 bus with 4,096

timeslots to support iteroperability with other
boards in open-architecture, high-capacity
systems

Open Access
The Foundation of Innovation

CG 6000 Series
TECHNICAL DESCRIPTION
The architecture of the CG 6000 Series integrates PSTN interfaces, telephony protocols,
comprehensive IVR functionality, full-duplex
echo cancellation, speech encoding, fax
processing, a Fast Ethernet interface, and
packet protocols into a single-slot package.
This integration results in a cost-effective
and scalable platform for OEMs building
next-generation convergence solutions.
The CG 6000C is a carrier-grade platform
targeted at in-the-network deployments
where scalability and reliability are absolute
requirements. NMS' leadership position in the
CompactPCI industry is visible in the platform
with first-to-market hot swap driver support,
rear-panel I/O connections, and low power
consumption.
The CG 6000 is a scalable, mid- to
high-density platform targeted at enterprise
deployments where low-cost, PC-based
solutions are required.
Media Streaming Architecture
The CG 6000 Series features a powerful media
streaming facility. This capability is presented
as a standard Natural Access service that provides functions for creating media channels that
transfer data between endpoints. Supported
endpoints include T1/E1, RTP/IP, UDP/IP-T.38
fax, and host-based functions such as
play/record. The media streaming service
can be used in combination with other
Natural Access services, such as Natural Call
Control,™ to provide an interface for PSTN call
control and IVR.
The CG 6000 Series' media streaming
architecture is based on a downloadable filter
graph model, shedding the assumption that
every customer solution will be a hard-wired
VoIP gateway. The flexibility provided by this
media streaming capability, and the programmability of the architecture via Natural Access
APIs, enables the creation of unique and
differentiated solutions based on CG 6000
platforms.

NMS SERVICES

Endpoints, Channels, and Connections
When using the media streaming service, the
application creates a connection to describe
the flow of data through the CG 6000 Series
platform. Applications establish connections by
creating media streaming endpoints and channels, and then connecting sets of endpoints
with channels. The service provides programmers with a standard set of endpoint and
channel types with which to build connections.
Natural Access Support
The CG 6000 Series is supported by NMS'
Natural Access development and runtime environment. Natural Access provides a consistent
set of APIs that are operating system independent, thereby delivering true application
portability. With Natural Access' Natural Call
Control Service, programmers can easily and
quickly develop applications that run on multiple types of telecommunications interfaces
by using a single protocol-independent API.
Natural Call Control minimizes the processing
overhead on the host CPU by executing
protocols on the board's control processor.
Natural Access unifies application development
across NMS Alliance Generation® and CG
Series products.
Dual Redundant Ethernet
The CG 6000 Series features dual 10/100
Base-T Ethernet interfaces. These can be used
either as two independent subnets or in an
automatic failover mode that switches traffic to
the alternate interface without interruption of
in-progress calls. This feature protects against
wire cut or hub failure.

NMS provides a complete range of services
designed to complement your needs at every
stage — design, evaluation, development, and
deployment. NMS offerings include product
support, technical training, logistics, and the
best developer support program in the industry.
With NMS Services you are able to reduce timeto-market, ensure quality, and focus on your
unique competitive advantage.

TECHNICAL SPECIFICATIONS
General
• Processor: 233 MHz SA110 StrongArm with
32 MB SDRAM
• PCI bus: 33 MHz, 32-bit master or slave
• PCI universal expansion board: Compatible
with both 5.0 V and 3.3 V signaling environments
• Input/output: Via CompactPCI rear-panel
transition card; via backplate on PCI
Software Environment
• Development environment:
-

Natural Access

-

Fusion 4.x

• Hot Swap: Per PICMG 2.1 (CG 6000C)
• Operating Systems:
-

Windows 2000

-

Intel® Solaris™ 8

-

SPARC® Solaris 8 (32-bit, 64-bit,
and mixed-mode)

-

Red Hat® Linux® 7.2

Media Stream DSP Processing
• Universal port capability:
-

Comprehensive IVR support

-

Echo cancellation

-

Vocoding: G.711, G.723.1, G.729a/b,
G.726

-

Fax: T.38 real-time; T.37 store-andforward

• Processors: TI TMS320C5420 each with
dual 100 MHz core plus 200 kB SRAM
• Capacity: from 24 to 120 universal ports

IP Network Connectivity
•
Physical: Dual 10/100Base-T Ethernet
interface via RJ-45 connectors
•
Protocols: RTP/RTCP, H.323, DHCP,
SNMP (Ethernet interfaces can not be used by
the host processor as a network interface card)
PSTN Network Connectivity
• Physical: T1/E1 interfaces via RJ-48
connectors (CG 6000-2L/4TE has 2 trunks
per connector)

CONFIGURATIONS
Part
Number

Form
Factor

Name

T1/E1
Trunks

Typical Application

80956

Fusion CG 6000-2L/4TE

PCI

4

120-port VoIP gateway

80481

Fusion CG 6000C-2L/4TE

cPCI

4

120-port VoIP gateway

80954

Fusion CG 6000-2L

PCI

0

120-port IP media server

82014

Fusion CG 6000/1600-2L/4TE

PCI

4

60-port VoIP gateway

82015

Fusion CG 6000/800-2L/2TE

PCI

2

30-port VoIP gateway

82061

Fusion CG 6000C/800-2L/2TE

cPCI

2

30-port VoIP gateway

• Capacity: Up to 120 ports

80915

CG 6000-2L/4TE

PCI

4

120-port PSTN IVR + fax server

• Configuration: Software switchable
between T1/E1

82092

CG 6000C-2L/4TE

cPCI

4

120-port PSTN IVR + fax server

82016

CG 6000/1600-2L/4TE

PCI

4

120-port PSTN IVR server

• T1 Interface: Complete interface for up to
four T1 trunks (ANSI T1.102, T1.403)

82096

CG 6000c/1600-2L/4TE

cPCI

4

120-port PSTN IVR server

82017

CG 6000/800-2L/2TE

PCI

2

60-port PSTN IVR server

82018

CG 6000/400-2L/2TE

PCI

2

30-port PSTN IVR server

• T1 Connector: RJ-48C
• E1 Interface: G.703 2048 kbps trunk
interface
• E1 Connector: 75 ohm RJ-48C with BNC
adapter cables or 120 ohm RJ-48
• Mix of ISDN and CAS trunks on single
board
Audio Signal Processing
• Sampling rates: 8 ksamples/sec
(telephone industry standard)
• Speech compression (IVR):

H.110/H.100 Support

Compliance and
Regulatory Certification

• 256 full-duplex connections to bus
• 1,024 local connections
• Switchable access to any of 4,096
bi-directional timeslots
• H.100/H.110 bus clock master or clock
slave (software selectable)
• H.100/H.110 bus termination capability
(switch-enabled)

-

11 kHz, 8- or 16-bit linear (.WAV);
16-bit may reduce the number of
ports per board

• Uses Lucent Microelectronics
Ambassador™ T8105

-

8 kHz 16-bit linear (.WAV)

Power Requirements

-

64 kbps µ-law or A-law per ITU-T G.711

-

16, 24, and 32 kbps ADPCM using
NMS algorithm with NMS framing and
bit packing with up to 2x speedup on
play back

-

OKI-compatible ADPCM 24 kbps
@ 6 kHz or 32 kbps @ 8 kHz with
up to 2x speedup on playback

-

IMA-compatible ADPCM 32 kbps

-

G.726-compatible ADPCM 32 kbps

-

MS-GSM

This product meets EMC, Safety and Telecom
requirements for the US, Canada and the EU.
Please refer to the Global Approvals section
of our web site for a complete list of countries in
which we currently hold Telecom approvals. If
you need specific details on EMC, Safety, or
Telecom approvals, please contact Technical
Services at tech_support@nmss.com or
+1 508 271 1333.
Standards
• PCI SIG: PCI Specification Revision 2.2
• CompactPCI: PICMG 2.0, Rev. 2.1

5.0 V
CG 6000C
CG 6000

3.3 V

1.4 A

3A

1A

3A

Environment
• Operating temperature: 0 °C to +50 °C
• Storage temperature: -20 °C to +70 °C
• Humidity: 5% to 80%, non-condensing

• Hot Swap: PICMG 2.1, Rev. 1.0
Refer to the PSTN Digital Trunk
Support data sheet for specifications,
standards, and compliance information
on protocols, T1 and E1 interfaces, and
tone generation and detection.

For the latest information on
supported features and operating
systems, refer to our web site at
www.nmscommunications.com.
NMS Communications
100 Crossing Boulevard
Framingham, MA 01702-5406
Tel: +1 508 271 1000
Tel: +1 800 533 6120
Fax: +1 508 271 1300
Immeuble Périclès
144, avenue Roger Salengro
92370 Chaville, France
Tel: 33 (0) 1 41 15 35 00
Fax: 33 (0) 1 41 15 35 99
1815–16 Concordia Plaza
1 Science Museum Road
Tsim Sha Tsui East
Kowloon, Hong Kong
Tel: +852 2926 1820
Fax: +852 2620 5600
NMS also has offices throughout
North America, Europe, and Asia. Visit
the NMS web site for a complete listing.

OPEN ACCESS PRODUCT FAMILIES
Open Access is a comprehensive product framework for next-generation voice, data,
and video applications and services. Open Access provides accessibility at any
point — from enabling technology, to modular application platforms, to system-level
products, satisfying business and technology requirements in one cohesive model.
Enabling Technology
SOFTWARE
• Universal Speech
Access
• PacketMedia HMP
• Natural Access
• Fusion
• SS7

HARDWARE
• CG Series
• AG Series
• CX Series
• TX Series

Modular Application
Platforms
• Video Messaging
• IP/TDM Media
Server
• Speech Server

Systems
NMS HearSay
Mobile Services
Delivery System
• Data Center
• Central Office

Every effort has been made to ensure the accuracy
of this document. However, due to the ongoing
improvements and revisions to our products,
NMS Communications cannot guarantee the accuracy
of the material, or accept responsibility for errors or
omissions. Revised documents may be published
when deemed necessary by NMS. Additionally,
telecommunications systems design is complex,
with many interactive variables affecting system
performance. Statements in this or any other NMS
document about product performance, such as number
of simultaneous media processing ports, are guidelines
only. Actual performance results may vary based on
specific application and system design.
NMS Communications, Fusion, Natural Access, and
Natural Call Control are trademarks of NMS
Communications Corporation. Alliance Generation is a
registered trademark of NMS Communications
Corporation. Ambassador is a trademark of Lucent
Microelectronics. Windows is a registered trademark of
Microsoft Corporation in the United States and/or other
countries. Intel is a registered trademark of Intel
Corporation in the United States and other countries.
Solaris is a trademark of Sun Microsystems, Inc. in the
United States and/or other countries. SPARC is a registered trademark of SPARC International, Inc. in the
United States and other countries. Products bearing
SPARC trademarks are based upon an architecture
developed by Sun Microsystems, Inc. Red Hat is a registered trademark of Red Hat, Inc. Linux is a registered
trademark of Linus Torvalds. All other product or corporate references may be trademarks or registered
trademarks of their respective companies. 6/04


Payment
We accept payments via Visa, Mastercard, American Express and Paypal. Net Terms for purchase orders are subject to approval. Launch 3 Telecom has a Government Cage Code, so please inform us of government purchases.
You can reach us at 877-878-9134 or at sales@launch3.net for access to our credit card form.
Shipping
For CG6000 by NMS: We can ship via UPS, Federal Express, DHL, USPS. These companies provide a variety of 3-day, 2-day, overnight and international options to choose from. Once an order is processed, you will receive a confirmation email and a tracking number, allowing you to track your shipment in real time, as soon as it is available. Orders received and approved before 3PM EST generally ship the same business day, but please refer to your confirmation and tracking information for the expected delivery date.
Our products are packed in anti-static bags & bubble wrap to ensure safe delivery.
We combine multiple items into one shipment whenever possible to save on shipping time and costs. Orders may arrive in multiple shipments, at no extra cost to you, due to our numerous distribution points and vendor locations.
Please contact us at 877- 878-9134 or email us at sales@launch3.net if you have any unique shipment requests. We will do our best to accommodate your needs.
Warranty
For CG6000 by NMS:
Every purchase includes a warranty and a hassle-free return policy, including the NMS CG6000.
We stand by our products and are committed to your satisfaction.
If questions or concerns arise, contact our Customer Service Department at 877-878-9134, Monday - Friday, 9 AM - 5 PM EST. Friendly customer service representatives are available to assist you.
Products & Services
Launch 3 Telecom is your resource for telecom, data and networking hardware. Our product expertise, quality customer service and competitive pricing are the reason our customers have kept coming back since 2003.
If you are looking for more than just a NMS CG6000 , Launch 3 Telecom distributes other manufactures such as: Alcatel-Lucent, Powerwave, Andew, Telect and many more. Find more products on our site by searching by product number, searching or browsing by manufacturer, or checking out our featured items.
Launch 3 Telecom provides repair services, maintenance contracts, de-installation, telecom consignment and recycling for all the components that we sell. Additionally, Launch 3 Telecom specializes in the installation of all telecom-related systems, and our team's expertise includes cellular, fixed wireless, WiMAX, central office, and more. Contact Launch 3 Telecom to learn more about these services! No project is too big or too small for our dedicated telecom professionals.
How To Order
There are two options available to place an order and/or request a price quote, phone or email.
By Phone
To place an order by phone simply call our toll free number, (877) 878-9134, and place your order with one of our customer service representatives. Our representatives are available to take your calls from 9am to 5pm Monday through Friday. If you are calling outside of those hours, please leave a detailed message and a representative will contact you within one business day. If you are calling from outside the US or Canada, please call 001 - (201) 977 - 1610 to place your order.
By Email
To order by email, please use either the general
contact form
or the contact link on each product page. If you are using the general form, be sure to specify a part number and / or system.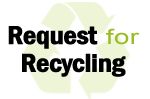 Sell to Launch 3